Singapore Maxi Cab Booking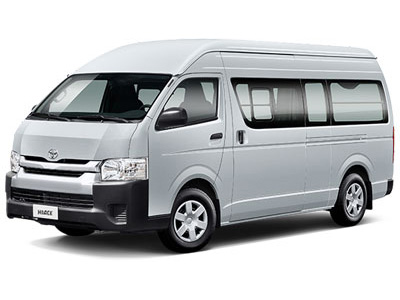 9/13 Seaters
Promotional Price, Best Value
• Airport Arrival $65$60
​ • One Way Transfer $60$55
​ • Hourly Booking $50/HR (Minimum of 3 Hrs)

Capacity: 13 Adults without luggage
or 9 adults with 9 luggages
​
23 Seaters
• Airport Arrival $90
​ • One Way Transfer $85
​ • Hourly Booking $80/HR (Minimum of 3 Hrs)

Capacity: 23 Passengers without luggage
(Kindly note that there's no luggage compartment)
​
6 Seaters
• Airport Arrival $50
​ • One Way Transfer $45
​ • Hourly Booking $40/HR (Minimum of 3 Hrs)

Capacity: 6 Adults without luggage
or 4 adults with 4 luggages
​
Alphard/ Vellfire
• Airport Arrival $65
​ • One Way Transfer $60
​ • Hourly Booking $50/HR (Minimum of 3 Hrs)

Capacity: 6 Adults without luggage
or 4 adults with 4 luggages
​
7 Seaters
• Airport Arrival $60
​ • One Way Transfer $50
​ • Hourly Booking $45/HR (Minimum of 3 Hrs)

Capacity: 7 adults with 4 luggages
​
40 Seaters
• Airport Arrival $120
​ • One Way Transfer $110
​ • Hourly Booking $100/HR (Minimum of 3 Hrs)

Capacity: 40 Adults
​

Liami Transporters Pte Ltd started it's operations in 2015 and has been growing ever since serving the Maxi cab and van transport needs in Singapore. Be it tourist pickup and assistance or a family or group travel need, we are here for your assistance.

Liami Transporters offers high quality maxicab services and customer satisfaction is our top priority. We cater to special last minute requests even if it has to be in the middle of the night.

We make it a point to offer all our Customers with a wide range of Maxi Cab and minibus services. We'll get you a vehicle within minutes from anywhere in Singapore.
*Airport Arrival * Airport Departure * Birthday party * ROM * Wedding functions * House visits * City Tours * Cemetery Visits *MaxiTaxi *6 Seater * 7 Seater * 9 Seater *13 Seater * passenger Van * Airport Transfer* Airport Maxicab Arrival Pickup* 1 Way / 2 way Transfer* Maxicab/Minibus Hourly Charter with unlimited movement